Evening Painting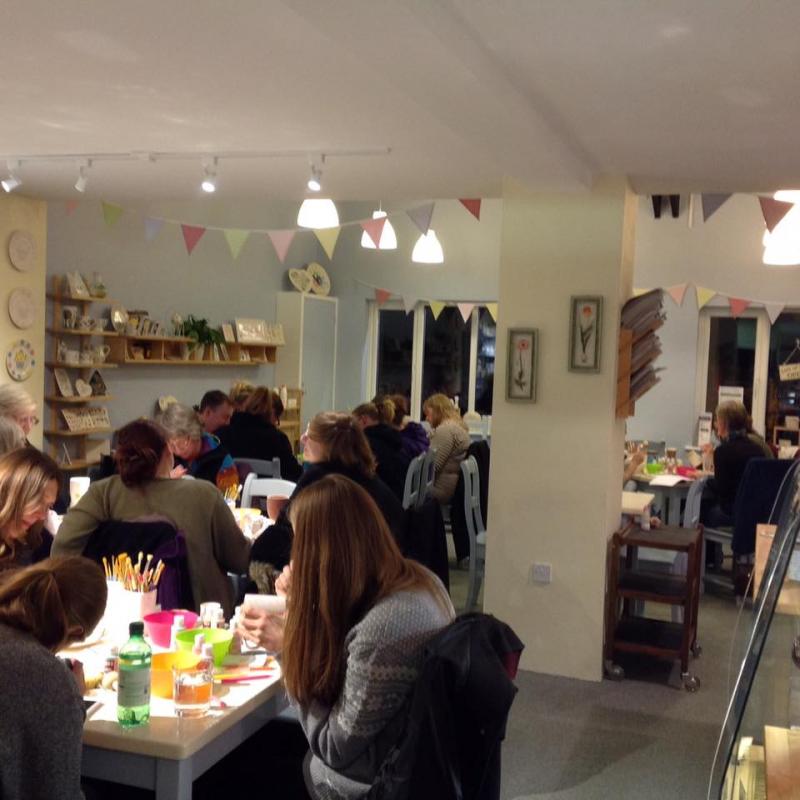 Our next Evening Painting session will be on Thursday 2 December from 6.30p.m until about  9.30p.m - plenty of time for you to unwind. 
This is a chance for you to take a bit of time out for a sociable and relaxing evening of painting - no pressures, just a chance for a bit of "me time".  
Come with others or be brave and come on your own;  we are a friendly bunch and tend to group people together so you will not spend the evening alone (unless you are seeking a little solitude of course).
Sometimes we have a theme or look at a different technique but we will always run through the basics with you on the night.  
Pick your ceramic and relax into the evening with a little painting accompanied by a drink and one of your delicious cakes.  You may bring wine if you wish - we can provide the glasses.
Normal prices apply - there is no additional fee for the evening. Places are secured by clicking on the "Shop now" section at the top; and either looking under "Featured Products on the first page or going into the Groups and Workshops section. Deposits are non-refundable but will cover a drink and piece of cake on the evening.